Compare the Genesis Lineup
Available for Sale at Genesis of Wayne
Compare Genesis Models at Genesis of Wayne
If you're seeking a vehicle that's equally as luxurious as it is sure to last for tens of thousands of miles down the line, you can't go wrong with a Genesis sedan from Genesis of Wayne. Offering a slew of top-market trappings that are commonplace in the luxury segment at reasonable rates is something Genesis has come to excel at. In fact, we're certain after touring the Genesis model lineup, you'll realize that the automaker is more of a trend- and bar-setter in the industry.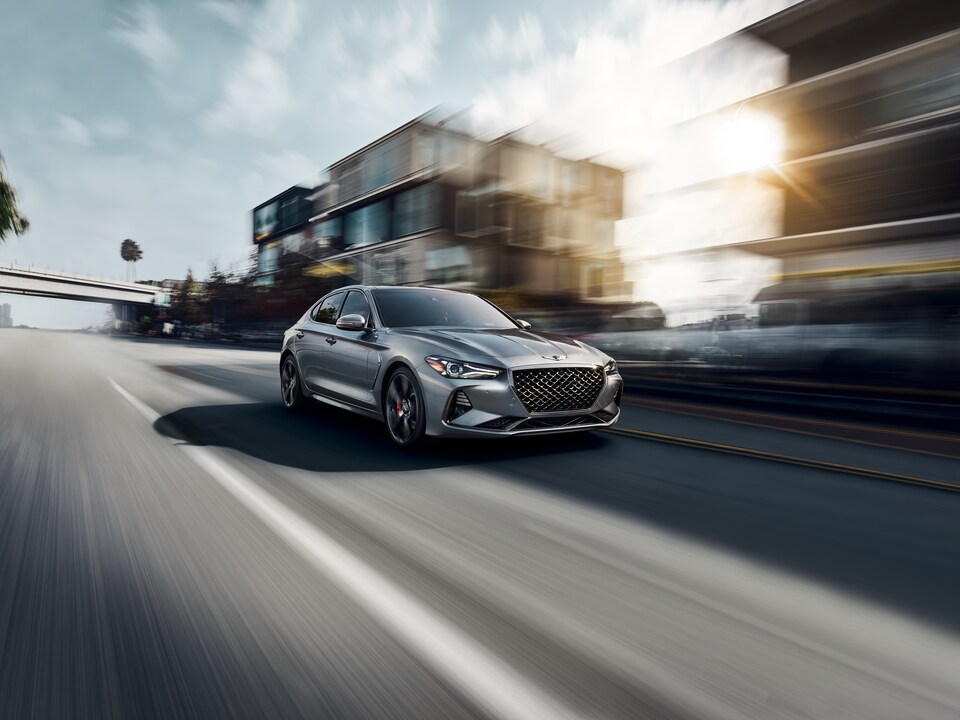 Genesis G70
As the entry-level stepping-stone into the Genesis sedan lineup, the Genesis G70 flaunts numerous amenities and a refined design that's quite unlike most others on the roadways. The G70 touts interior amenities like heated and ventilated seating, plush leather upholstery, four-way lumbar adjustment, a 12-way power driver's seat, along with a collection of high-end trim materials. In addition to its range of impressive interior features, the G70 also features two engine options including a base 2.0-liter turbocharged inline four-cylinder that makes 252 horsepower and 260 pound-feet of torque. Additional power is driven through the 3.3-liter twin-turbocharged V6 that's good for 365 horsepower and 376 pound-feet of torque. Rear-Wheel-Drive is the standard drivetrain setup while All-Wheel-Drive is offered for better grip through rough weather conditions or when you choose to embark on journeys outside the Wayne and Paramus area to destinations like the Hot Grill for a quick lunch stop. There are few models that offer the same exceptional levels of luxury and value as the Genesis G70.
Shop New G70 Inventory
Genesis G80
Step up to the Genesis G80 and you'll be granted a collection of features that are distinct to the model and elevate it above its more affordable sibling. For instance, the G80 touts more base engine power through its 3.8-liter V6 which grants drivers 311 horsepower and 293 pound-feet of torque. Two other engine options, a 3.3-liter twin-turbocharged V6 and a 5.0-liter V8 which makes 420 horsepower and 383 pound-feet of torque. A smart Dual-Mode All-Wheel-Drive function provides drivers with the aggressive and sport-oriented performance of a Rear-Wheel-Drive system while driving more torque to wheels when low traction conditions are sensed. What's more, is with greater amounts of legroom in the G80, passengers will have the ability to stretch out and enjoy journeys around the Wyckoff area without compromise.
Shop New G80 Inventory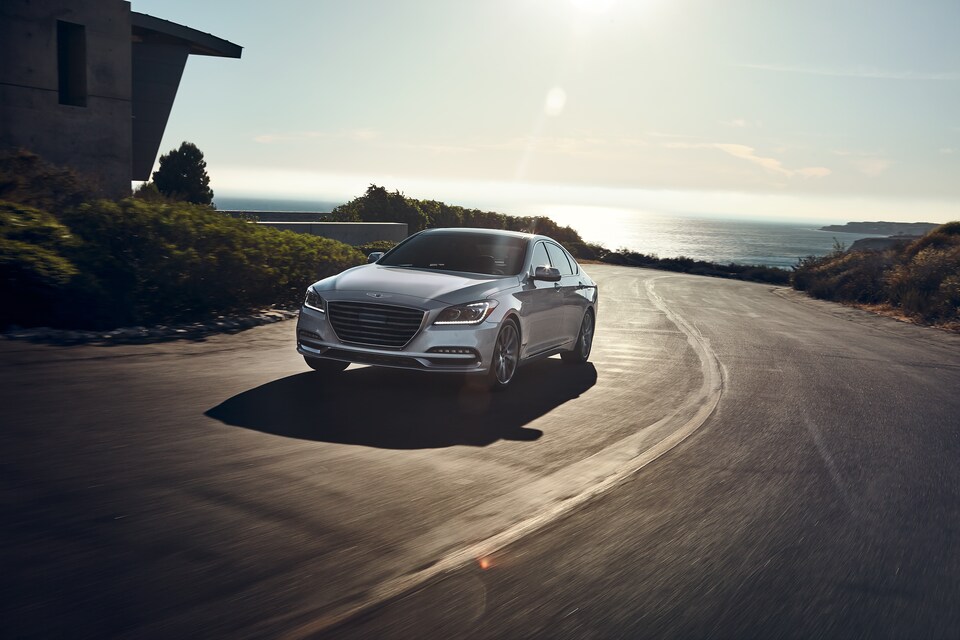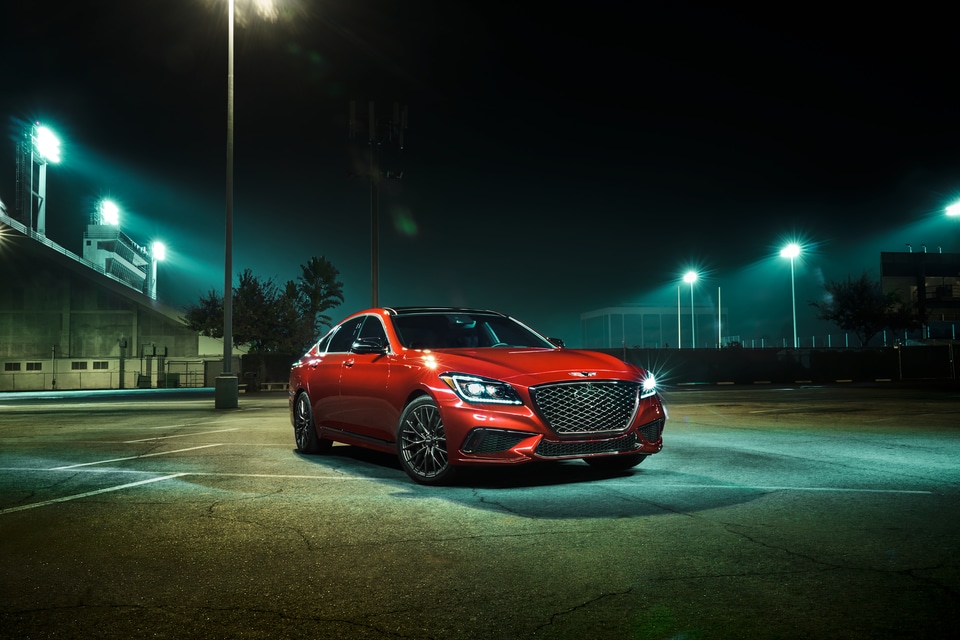 Genesis G90
The range-topping Genesis G90 features a series of features that have become hallmarks in the luxury segment. Riding with a larger profile than the G70 and G80, the Genesis G90 features a roomy cabin that's centered to deliver unmatched style and comfort with sacrificing regular daily utilitarian sensibilities. A 22-way power adjustable driver's seat, 17-speaker Lexicon premium sound system, and bevy of standard driver-assistive systems all help distinguish the Genesis G90 from its peers. Under the hood, drivers can opt for either the 3.3-liter twin-turbocharged V6 engine or the available 5.0-liter V8. Driving dynamics can be configured through a collection of four driving modes. So, if you encounter driving rain, heavy snowfalls, or are planning on making your routine commute to the office outside Caldwell or Woodland Park, you can simply select the Eco, Normal, Sport, or Snow mode and the G90 will alter itself accordingly.
Shop New G90 Inventory
Arrange a Test Drive in the Genesis Sedan That's Caught Your Eye
Our Genesis dealership in Wayne is ultimately here to ensure all your luxury automotive needs are met without a hint of stress. If you'd like to tour a model and learn more about our competitive Genesis deals and payment opportunities, arrange a test drive after filling out a credit application online and drop by our dealership at your earliest convenience. Please feel free to contact us if you have any questions about any of the models in the Genesis sedan lineup.
Genesis of Wayne

1935 Route 23 South
Wayne, NJ 07470